Thrill and Spills in store at Combers' TT Soapbox Race
Comber is getting ready for Soapbox racing!! The town's first TT Soapbox Race meeting was launched on Saturday 8th June in the presence of an original TT racing car along with a race-ready soapbox.
This event will take place on Saturday 17th August starting at 5.30pm with three races from High Street down into the Square.
It is being organised by Comber Regeneration Community Partnership, and its Chairman Philip Smith is excited about this event. "I am delighted that after months of planning , we can officially announce that we will be running the first ever TT Soap Box Race on Saturday 17th August. I'm sure it will be a tremendous event, and I hope that the comber people will get fully involved and support it".
The Ards TT race was a massive event in the sporting calendar of the late 1920's and 30's attracting thousands of spectators.
Philip continues "We want to rejuvenate this famous brand for the benefit of Comber and we believe it's a great way to involve the whole community in bringing it back to life. 'It will be free, fun event and we hope that it will attract lots of visitors to the town".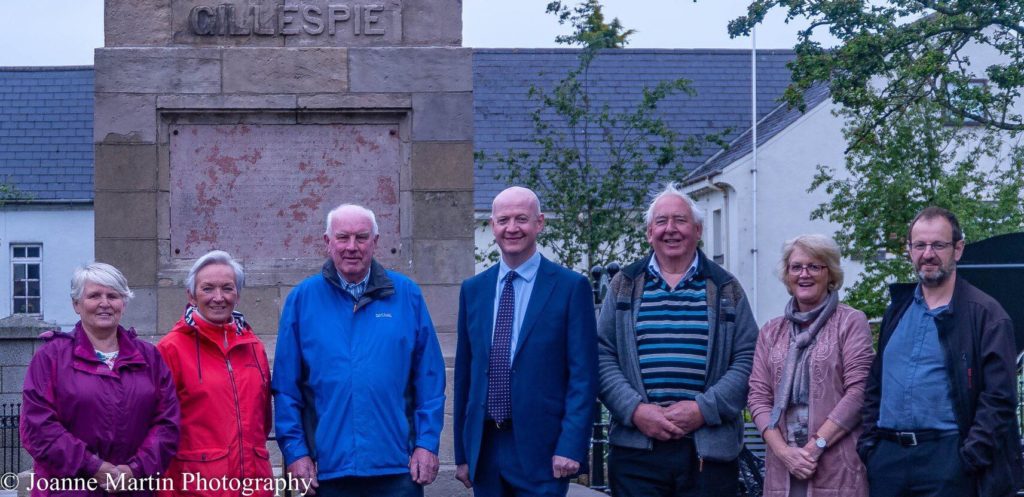 Committee Members from l-r Irene Atherton, Joan Cowan, Roy Murray, Philip Smith, Robert Bennett, Liz Hamilton & Alberto Oscoz. Missing Desi Mackey.