About CRCP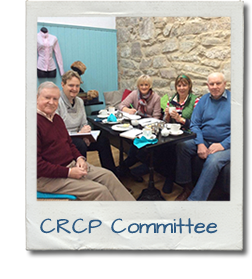 Comber Regeneration Community Partnership Ltd (CRCP) is a constituted "not for profit" Company limited by guarantee. It started out in May 2003 as Comber Regeneration Ltd (CRL) but was reformed at a meeting in June 2013 in association with several other Community Organisations. Two representatives of each the following organisations agreed to join the existing members of CRL and to rename the Company CRCP :
The total membership of CRCP currently stands at 16 but in addition we have a number of volunteers who mainly support us at the Comber Farmers Market.
Company Objects
The Company's formal objects (taken from our Memorandum of Association) are to promote the benefit of the inhabitants of Comber without distinction of sex, sexual orientation, race or of political, religious or other opinions, by associating together the said inhabitants and the local authorities, voluntary and other organisations in a common effort to advance the physical, economic and social regeneration of Comber.
Copies of the Company's Articles of Association and Memorandum of Association are filed at Company's House, reference NI 51034/1 and 2.